Steven Carter, 49, of Rotherham was jailed for 16 weeks by Doncaster Magistrates after pleading guilty to three charges under the Gas Safety regulations.
During sentencing, District Judge Jonathan Bennett told Carter: "This was a reckless breach of the law… It is by good fortune that there has not been any serious injury or ill health as a result of the offences. However, there has been the potential for serious harm to the tenants in the houses where you worked.
"You were an experienced gas fitter working without registration for 11 months on numerous properties. In two houses the work was dangerous and people were at risk. Considerable steps have had to be taken to remedy your work."
The HSE found a series of defects had been left by Carter when carrying out work on gas boilers, fires and cookers.
The court heard that Carter had been employed by two landlords, one in Doncaster and one based in Stanstead.
Part of the work involved safety checks at rental properties to comply with their legal responsibilities as landlords on gas safety. Both were unaware that Mr Carter's Gas Safe registration was invalid.
After the hearing HSE Inspector Mark Welsh said: "Mr Carter carried out work that he knew full well to be Illegal.
"He is now in prison, which reflects the seriousness of his offences. I hope this sends a strong message to illegal gas fitters that HSE will take enforcement action in such cases.
"Mr Carter left appliances in a dangerous state, putting lives at risk, and much of his other work was well below acceptable standards.
"There are legal rules and obligations governing gas work for the very simple reason that defective work can be lethal.
"Steven Carter should not have carried out any of the work in those 85 properties. It is pure good luck that a more serious incident had not occurred before the level of poor and dangerous workmanship was identified."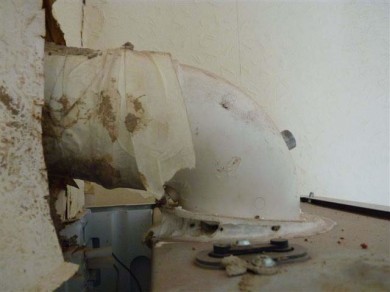 One of the defective installations