Club vice chairman Karren Brady fronts a YouTube video which can be seen here giving fans the latest update on design work.
Brady talks through plans for the "state-of-the-art" retractable seating solution which means the Olympic running track will not be visible during football matches.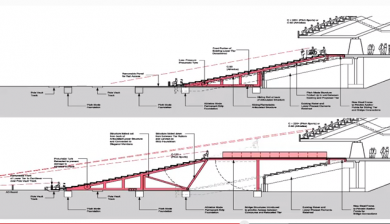 Technical drawings of the retractable seating system
The stadium will also boast the world's largest spanning tensile roof at 84 metres which will cover every seat and make the stadium "intimate and enclosed"
Conversion plans will also involve a seating bridge between the upper and lower tiers on the East side to create a large "Kop" style stand.
The 54,000-seater ground will also include 995 toilets and multiple food kiosks which were outside during the Olympics.
Traditional turnstiles will also be installed nearer the stadium rather than remoter access points which operated during the 2012 Games.
A host of big names are lining-up for the £150m conversion contract despite Sir Robert McAlpine's strong claims as original builder.
McAlpine led Team Stadium which also included Populous as the Architect and Buro Happold as the designer of the civils, structural and building services work on the 2012 stadium.
Populous is already on board as architect for the shell-and-core conversion contract.
Bidders who have expressed an interest in becoming main contractor are believed to include McAlpine, Balfour Beatty, Buckingham, ISG and Shepherd.
A winner will be chosen by the end of this year and a separate tender race is also underway for the roof package.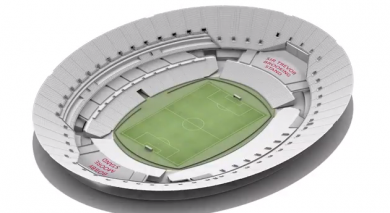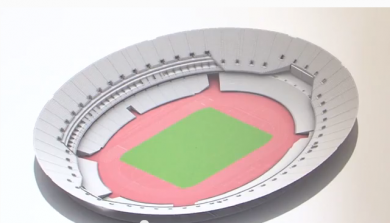 The stadium with retractable seats rolled-out for football above and below in athletics mode