Chinese billionaire, Ni Zhaoxing, was joined by London Mayor Boris Johnson to unveil his plans for rebuilding the Crystal Palace on its original site this morning.
The plan is to build a £500m replica of the original with a few modern twists and restore the surrounding park in Bromley. Arup has been enlisted as engineer for the project.
The Mayor of London will chair an advisory board to steer the project forward and guide the detailed design and plans so they are sympathetic to the heritage site, and fit for the 21st century.
The board will include the Leader of Bromley Council Stephen Carr; Hank Dittmar, special advisor to HRH the Prince of Wales; Sir Tim Smit, co-founder of the Eden Project; Sir John Sorrell CBE, Chairman of the London Design Festival and UKTI Business Ambassador.
ZhongRong Group chairman Ni Zhaoxing said: "London is renowned across the world for its history and culture and the former Crystal Palace is celebrated in China as a magnificent achievement.
"This project is a once in a lifetime opportunity to bring its spirit back to life by recreating The Crystal Palace and restoring the park to its former glory."
The new Crystal Palace will be used for concerts, exhibitions, conferences and conventions.
Plans also include a hotel, conference facilities, which are likely to stoke up local opposition which has seen previous attempts to redevelop the famous site kicked into touch.
A year-long consultation by Bromley Council will take place before work begins in winter 2015.
The Crystal Palace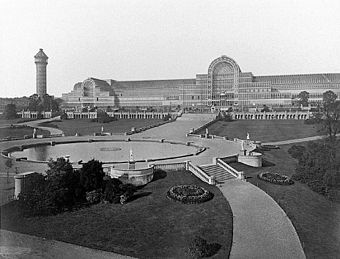 The Crystal Palace was a cast iron and plate glass building originally erected in Hyde Park for the Great Exhibition of 1851.
More than 14,000 exhibitors from around the world gathered in the Palace's 990,000 sq ft of exhibition space to display examples of the latest technology developed in the Industrial Revolution.
Designed by Sir Joseph Paxton, the invention of cast plate glass just four years earlier allowed for large sheets of cheap but strong glass to be installed. At the time it was the greatest amount of glass ever seen and wowed the world.
After the exhibition, the building was rebuilt on Penge Common and stood there from 1854 until its destruction by fire in 1936.