Prisk revealed that he had been asked to step aside to make way for a 'younger generation' on his Twitter account this afternoon.
He said: "Disappointing but it's been a great eleven years as a frontbencher."
Prisk was parachuted into the job just over 12 months ago to replace Grant Shapps, having previously held the construction brief at the Department for Business, Innovation and Skills.
The reshuffle has also seen building regulations minister Don Foster moved from his post at DCLG to become his Party's chief whip.
Grainia Long, chief executive of the Chartered Institute of Housing , said that Prisk's tenure as housing minister had been marked by a "commendable focus on delivery".
The Federation of Master Builders also joined the tributes describing him as an engaged housing minister.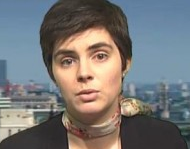 Chloe Smith, who had been the minister with responsibility for construction within the Cabinet Office, last night revealed she would be stepping down to concentrate on being MP for Norwich North.
Smith wrote to the prime minister pointing out she had been "only 27" when she became an MP and said she now wanted to "develop other ways of giving public service".