Subject to rubber stamping by the Mayor of London, the planning approval now paves the way to regenerate the town hall area with a new cinema, new public spaces, shops, homes and offices.
The project will see the demolition and redevelopment of a 1970s town hall extension and its surrounds with a new public square.
The developers also plan to build 196 flats in several buildings, a new supermarket, several shops and a cinema for the area.
Earlier plans ran into stiff local opposition from residents, who complained the apartment blocks would blight a stretch of the River Thames.
None of the new buildings in the new scheme will be taller than the current town hall extension.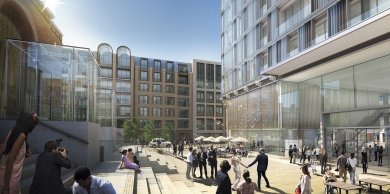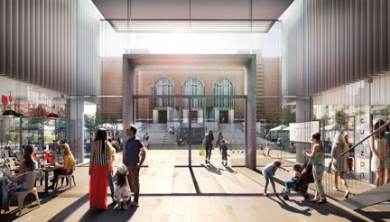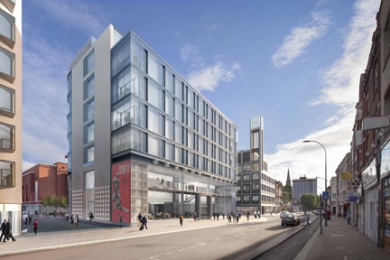 The King Street Regeneration project was put together by the developers following a competition by the borough council designed to attract ambitious proposals for the area.
Cllr Nicholas Botterill, H&F Council Leader, said: "It's been hard work but we finally have a plan that will kick start the much needed regeneration of the west end of King Street. The developers can now get on with the important work of breathing new life into this rather rundown area."
David Walters, Development Director at Grainger, said: "This is a fantastic opportunity to deliver nearly 200 new high quality homes designed by local architects Lifschutz Davidson Sandilands in the setting of the handsome listed town hall and in the centre of Hammersmith, with its excellent transport links and proximity to the Thames."
On the retail and cinema aspects of the proposals, Helical Bar Director Matthew Bonning-Snook said: "We are very excited to be introducing a new Curzon cinema to Hammersmith complemented by new retail and restaurant space as well as a landscaped public piazza."