The firm bought the Marble Arch Tower in the summer of 2011, having identified it as one of the most prominent and recognised locations in Central London.
Under the new plan Almacantar plans to demolish the 82m high building as part of a £450m redevelopment scheme, totalling 400,000 sq ft.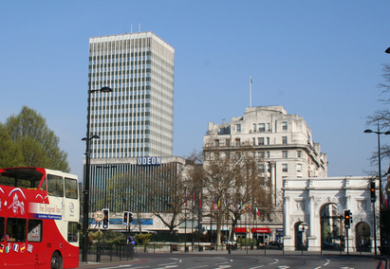 The new lower rise plan is for two buildings, one 17 storeys high and the other of seven storeys. These building will be home to 52 luxury flats, 123,000 sq ft of offices, an Odeon cinema and shops.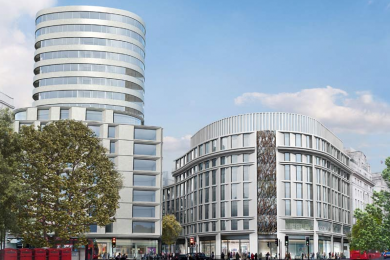 Construction of the scheme, located on the corner of Oxford Street and Edgware Road, is expected to start in 2015, subject to planning consent and be completed in 2018.
Sir Robert McAlpine has already been connected with the project offering fee-based pre-construction services ahead of plans being submitted.
Kathrin Hersel, Development Director of Almacantar, said: "Our plans for Marble Arch will create two timeless, beautiful buildings which will serve as a fitting gateway to Oxford Street.
"This landmark development will be a catalyst for the on-going transformation of the West End of Oxford Street, improving the streetscape for the 15 million people who pass through Europe's busiest shopping thoroughfare each year as well as creating a world class residential and office scheme in a prestigious, Central London location."
In a separate application, Almacantar also proposes the development of new mixed tenure housing and retail scheme at 466-490 Edgware Road.
The scheme will comprise 76 homes of which 47 will be affordable with the remainder available for private sale.
The development will include townhouses and apartments. The proposals will also see the reinstatement of the disused petrol filling station..