Dealer Construction Plant & Machinery Sales (SE) sealed the order for 20 LiuGong machines, including UK's first Dressta dozer.
Justin Ffrench, managing director, said, "I was rather sceptical at first, but having taken a number of machines on long term demonstration, and supplying them to our customer base for their response, I have been pleased with the feedback we received.
"The machines have proven to be reliable and fuel efficient."
Construction Plant & Machinery Sales have also recently secured an order to supply seven LiuGong wheeled loaders to West Sussex-based Dudman Group.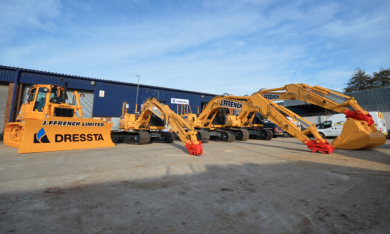 The first five units to be delivered include one 14-tonne, two 22-tonne and one 36-tonne excavator as well as the D6-style Dressta TD15M Extra dozer.