A source confirmed that McAlpine has bagged the £130m first phase of the planned retail job, ahead of rivals Laing O'Rourke and Vinci.
The firm is now understood to be working to a construction start date in the Spring.
Victoria Gate's 400,000 sq ft first phase will consist of a five-floor John Lewis store with a striking facade and two-street arcade (below) for up to 40 stores and restaurants.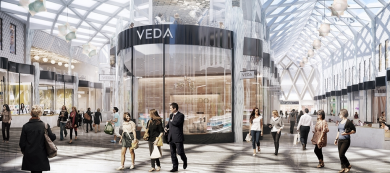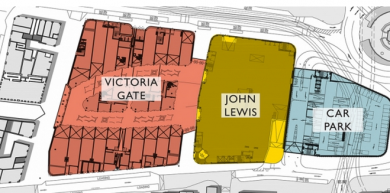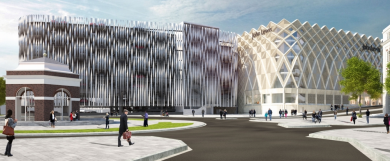 McAlpine will also build a multi-storey car park for up to 800 cars, design with twisted fins to create an illusion of a woven fabric, drawing on Leeds' textile heritage.
An official announcement of the contract winner is expected shortly.
Ultimately, the £600m Victoria Gate scheme will accommodate just under 1.2m sq ft of retail and leisure space. It is estimated 6,000 construction workers will be employed through the two construction phases.
The second phase will include additional retail for major high street brands, leisure space, restaurants and a food court.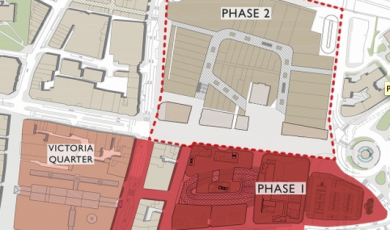 A low carbon energy centre will be built next to the site as part of phase two. This will provide clean, green heating, cooling and electricity required by the development and neighbouring homes and businesses.
To gear up for the build McAlpine is holding two recruitment open evenings later this month.

The open evenings will be held in Warrington and Leeds on Monday January 13 and Monday January 20 respectively.
The events will be targeted at those looking to become:
• Construction Managers
• Section Engineers
• Site Engineers
• Quantity Surveyors
• M&E Engineers
• Works Supervisors
McAlpine said: "Candidates should either be professionally qualified or working towards a recognised qualification.
"The open evenings will provide an opportunity for construction professionals to discuss their career aspirations with company management/representatives."
To apply for a place at one of the recruitment evenings quote reference Construction Enquirer here