Willmott Dixon's development arm Regen will now work with the club to realise its plan to move from its current Griffin Park ground to a modern stadium at nearby Lionel Road South.
Planning for the stadium was granted by Hounslow in December, although the scheme needs to be rubber-stamped by the London Mayor and Communities Secretary.
Chris Gammon, co-director of Lionel Road Developments said Willmott Dixon was selected following a very robust process.
"We have had a high level of interest and it has been a difficult job narrowing it down to Willmott Dixon to enter into detailed negotiations on a development agreement.
"All the short-listed bidders showed considerable understanding of the challenges and put a great deal of work into areas such as architectural design.
"Hounslow Council officers have been focused on the deliverability of our scheme and we believe that the Club and Willmott Dixon have in place a sound commercial model and sensitive design approach which will do a great deal to meet the concerns of local residents.
"We recognise we have to await the views of London and Central Governments before progressing to the next stage."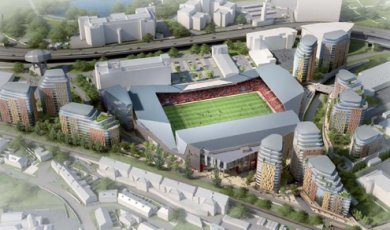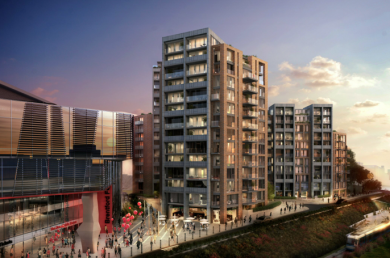 Willmott Dixon will build new homes in 11 tower blocks of seven to 17-storeys surrounding the Lionel Road South brownfield site. It will then deliver further homes on the existing Griffin Park ground once the club relocates to its new home.
The housing will be used to help finance the stadium build.
Andrew Telfer, divisional chief executive at Willmott Dixon Regen said: "We're are working with the club to take forward these exciting plans that will deliver a fantastic new stadium and homes in a superb and desirable location close to good transport links.
"Willmott Dixon also shares a strong commitment with Brentford FC that our work should enhance the surrounding community.
"We have a proven track-record of taking forward similar high-quality developments in Tower Hamlets, Greenwich and Westminster that utilize our skill-sets for delivering substantial residential accommodation within a wider regeneration, and look forward to working with Brentford FC to create a bright new future for the club in this part of Hounslow."