The building, designed by water engineering specialist Aquobex and architect Baca, will demonstrate latest technology for the building of flood resistant and resilient buildings.
The aim of the project is to enable construction of homes on land in low or residual flood risk areas, which is not currently being developed, to help overcome the current shortage of building land.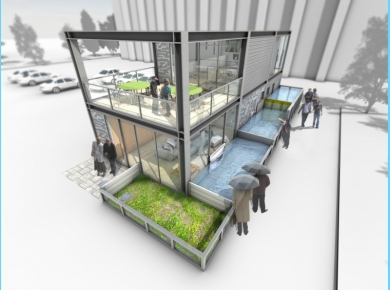 Build partners are also being sought for construction of the house.
It is likely to include a surrounding tank that will allow the building to be 'flooded' to show how systems such as barriers and rapid drainage systems would work.
"Given the recent floods and their profound impact on people's lives, it is more important than ever to step up research in this area and develop practical solutions," said Dr Stephen Garvin, BRE's resilience expert.
"The proposed demonstration building at the Innovation Park will be a fantastic opportunity for developers and stakeholders to see these solutions in action."