The Birmingham Curzon HS2 Masterplan will see 141 hectares of the city centre transformed with the new HS2 station at its heart.
The station, which would be the biggest building in the city if built, would also be served by Metro trams on a new route branching off  the extension currently being built through the city centre.
Construction is set to start on the HS2 line and stations in 2017 with the first passenger services arriving in Birmingham in 2026.
Plans include 6m sq ft of new employment floorspace and 2,000 new homes.
City leaders in Birmingham today hailed the potential of HS2 as a catalyst for urban regeneration and called on political leaders to push ahead with the rail scheme and help unlock growth across the country.
The original Curzon Street station was one of oldest in the UK, and the first ever London to Birmingham service arrived there in September 1838.
The historic Grade I listed entrance of the old Curzon Street station will be revived as part of the Masterplan.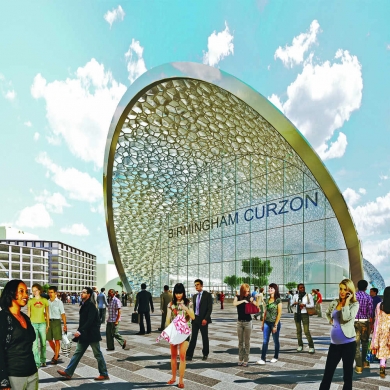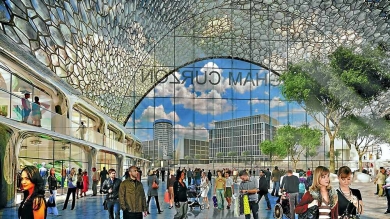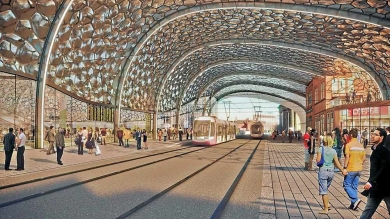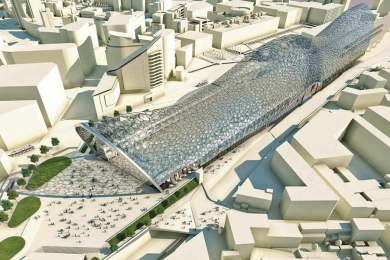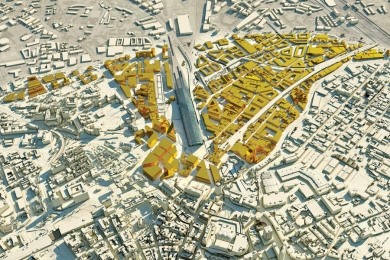 The Curzon HS2 Masterplan (above) is the latest in a series of major projects that are remaking Birmingham's city centre.
The £600m transformation of New Street Station will be completed next year along with a £128m Midland Metro extension linking the station with the existing tram line at Snow Hill.
Developer Argent is working on ambitious redevelop plans for Paradise Circus and a second Metro tram extension will run from New Street Station to Centenary Square.
Sir Albert Bore, Leader of Birmingham Council said: "Today we set out our vision for how Birmingham can use HS2 as a catalyst to transform a huge part of our city, bringing with it jobs and prosperity for people in the West Midlands.
"We're not waiting around for HS2 to get built before we get started. We're announcing our plans today, and we're ready to start building as soon as the new railway gets the green light.
"Up and down the length of HS2 there is huge potential for major regeneration and development and we must press forward with this project without delay."
Lord Deighton, Commercial Secretary to the Treasury and Chair of the HS2 Growth Taskforce said: "Birmingham is going the right way about realising the benefits of HS2 by developing ambitious plans to kick-start development."