The 35-year-old man was rushed to hospital following the incident on Friday afternoon.
It is currently unclear whether the collapsed luffing crane failed or was hit by another tower crane while in the out-of-service position.
The HSE is currently examining the circumstances surrounding the incident.
Balfour said in a statement: "We can confirm an incident took place yesterday afternoon involving a tower crane on our Providence Tower construction site.
"This incident resulted in a member of the project team being taken to hospital.
"The HSE has been informed and we have undertaken preliminary investigations into the incident.
"It would be inappropriate to comment further at this time."
The job for developer Ballymore was Balfour's first major recent win in the London skyscraper market.
Construction started last summer and is due for completion in December 2015.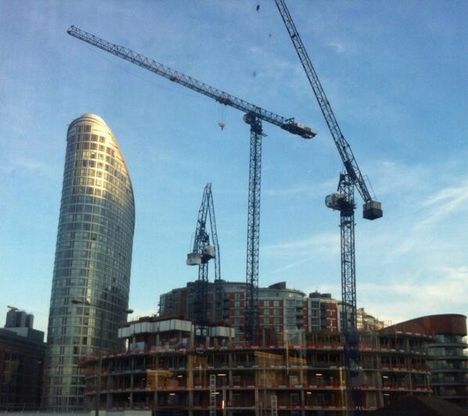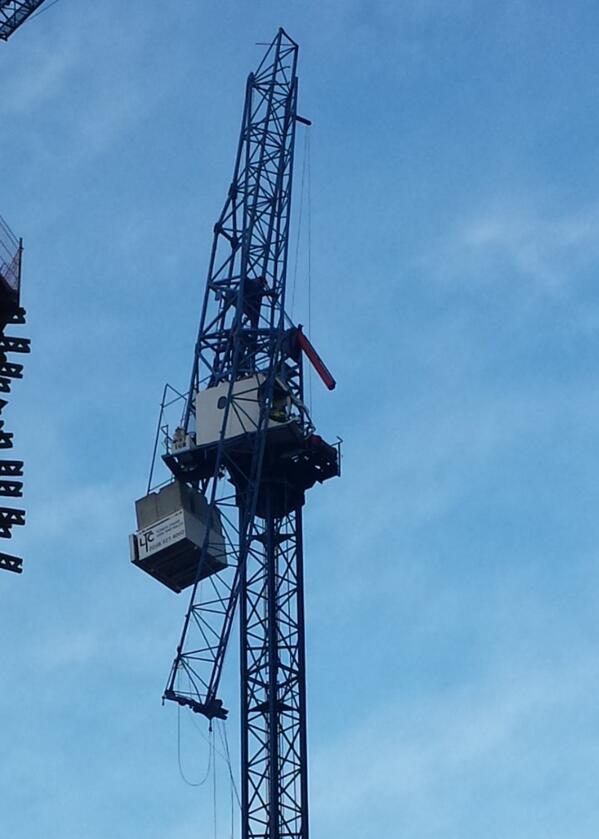 Picture courtesy of Josh Layton pic.twitter.com/WgeN7QKUjx