The order of one, three, six and nine-tonne site dumpers will be supplied from the Coventry factory throughout 2014.
Neal Nowick, General Manager of Terex Coventry, said: "Over the past 12 years, we've worked closely with GAP to specify and manufacture its entire range of site dumpers, which are used by hundreds of construction companies across the country.
"This latest order furthers our excellent relationship and reflects a rising demand for hard-wearing and reliable equipment, designed and built in the UK, using innovative processes and proven designs."
Earlier this year, Terex announced the creation of 50 new jobs at its factory in the West Midlands and recorded rising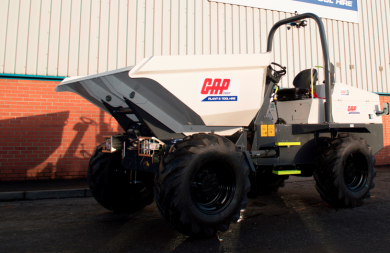 sales figures for 2013.
The specialist manufacturing firm has also invested significantly into the development of new and innovative construction equipment, including backhoe loaders, site dumpers and heavy-duty rollers.