Developers Chelsfield and London & Regional Properties gained planning approval for a 29-storey mixed-use office and residential scheme in Waterloo last year.
But Westminster council and English Heritage decided to mount a legal challenge arguing communities sectretary Eric Pickles should have called the scheme in for a public inquiry.
A spokesperson for the developer said : "We are delighted with this outcome which clears the way for a planning permission.
"For too long Waterloo has lacked the investment and modern office stock to attract business to the area and these plans will create 8,700 much needed new jobs and transform the public realm around Waterloo Station used by tens of millions of people each year."
The plan designed by David Chipperfield Architects is to replace the 1960s Elizabeth House with one 10-storey building and a 29-storey tower.
The 1.2m sq ft scheme will also create a new 100,000 sq ft public square in front of the station's Victory Arch.
The 29-storey north building will provide office space on 12 floors and 142 new homes across 15 floors above.
The longer 10-storey south building will be solely for offices above ground floor shops.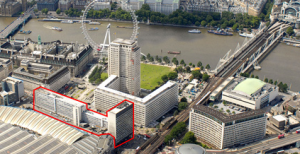 Redevelopment plan for Elizabeth House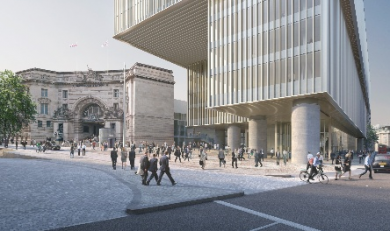 A new public square will be create opening access to Waterloo's Victory Arch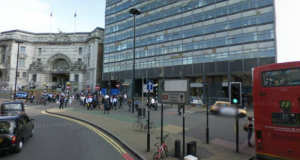 Existing site at Waterloo looking on Victory Arch