BAM Construction has been selected to build the £21m replacement stand, which will provide 2,832 seats with improved views of the ground and new catering and hospitality facilities.
The two-phase construction of the stand is due to begin at the end of the 2015 season, in order to ensure there is still a fully operational stand in place for next season's Australia Test.
The first phase of construction will establish the two tiers of seating and match control facilities and will be completed for the Pakistan Test Match in 2016.
The second phase , which will see the roof, catering facilities and services built, will begin in the off-season of 2016/17 and completed in time for the first major match of the 2017 season.
The new Warner Stand forms the first phase in a planned 14-year investment plan worth up to £200m. This will see the Allen, Tavern, Compton and Edrich stands also rebuilt.
Designed by Olympic Stadium architect Populous the new stand will have two tiers of seating built on a steeper gradient than the current stand.
It will be covered by a semi-translucent fabric roof, supported by a timber structure, a canopy design being used for the first time in Britain.
The material will help to reduce shadowing from the stand on to the playing area, while offering spectators benefit from both shade and a high degree of natural light.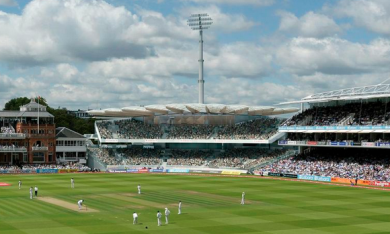 The stand will also provide new match control and match officials' facilities as well as a 135-seat restaurant boasting commanding views over the home of cricket.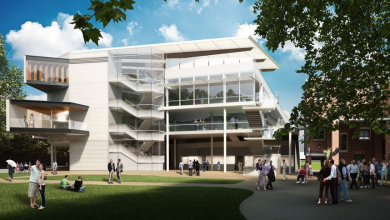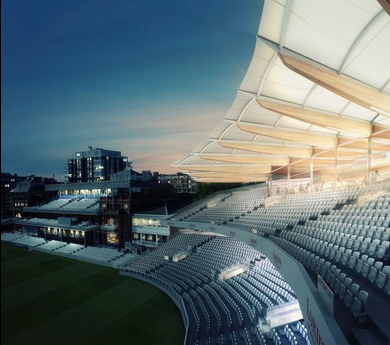 The Mayor of London, Boris Johnson said: "There is no better way to spend a warm summer's afternoon than listening to the glorious sound of leather on willow at the home of cricket, Lords.
"The new Warner Stand combines the very best of twenty-first century architecture with state-of-the-art facilities and will enhance the overall visitor experience by improving sight-lines and accessibility, with a new restaurant overlooking the field of play.
"The stand will enrich the unique character of Lords and ensure that it remains the most idyllic cricket venue in the world for many years to come."