The £20m regeneration scheme will focus on transforming the former Boden Mill site into major 45,000 sq ft supermarket, shops, underground car parking, plaza and homes in the centre of town.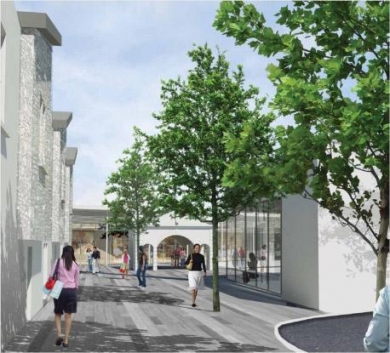 Craig Mathias, senior development surveyor at Henry Boot Developments Limited said: "We are delighted to have exchanged contracts and look forward to working with the district council to help deliver phase one and provide the best solution for Chard.
"This project will contribute greatly towards providing a revitalised and diverse town centre that meets the needs of operators and significantly benefits the local and surrounding communities."
The next step for the developer is to secure a supermarket operator and interest has been shown in the site.
A planning application is set to be submitted later this year.