The project will involve demolishing 1960s-style Brunel House and replacing it with a 40-storey tower including student accommodation, private flats and shops.
Dubbed the Portsmouth Shard because of its striking sloping profile, it will form part of The Hard waterfront redevelopment in the city.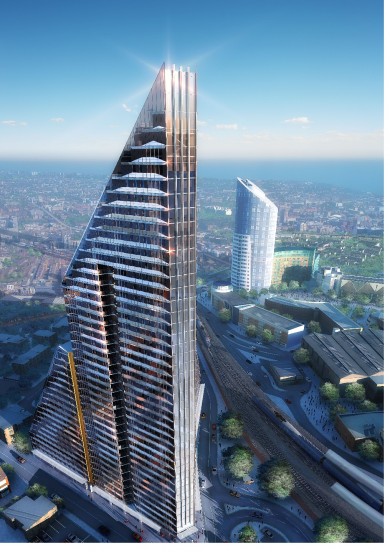 Under present plans it will provide over 500-student beds, a tower in excess of 300 private residential units, as well as 10,000 sq ft of retail at ground floor level and car parking.
Nicolas Guérin, managing director of Bouygues Development, said: 'The submission of our Brunel House planning application marks an important step in our development plans to create a scheme which we believe will be great for Portsmouth.
"The scheme will provide a vibrant and exciting street frontage while assisting in the wider regeneration of The Hard.
"We look forward to working with the planners at Portsmouth City Council to achieve planning and bringing forward a scheme which will provide important jobs and an economic boost."