The 800-home retail and leisure scheme is being developed by  Lewisham Gateway Developments and urban regeneration spcialist Muse.
Construction work on this first phase, understood to be worth around £20m, begins this month while work to the road layout will start this summer.
The first phase known as Building A involves constructing  two blocks of 25 and 15 storeys to provide 193 new homes, along with ground-floor shops and restaurants/cafes.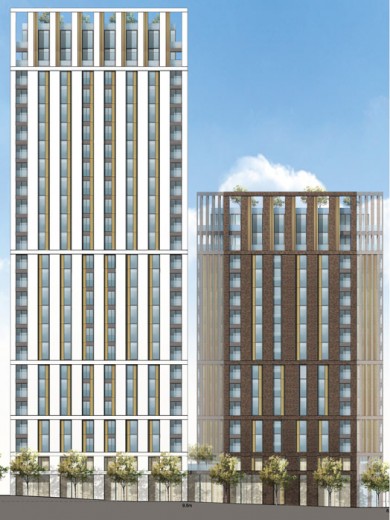 A further building which forms part of this phase is still subject to detailed planning consent, with discussions due to commence shortly.
This phase also includes changes being made to the roads and rivers, which should commence in June and in effect create the rest of the Lewisham Gateway site.
Outline planning consent was granted seven years ago but progress repeatedly stalled until it received Get Britain Building funding.