The major projects will deliver a big boost to teams in the north and south and secure work for up to two years.
The biggest win is in Leeds for a 280,000 sq ft office at the Central Square gap site for Huddersfield's Roydhouse Properties.
The contract value for the 11-storey flagship office complex has not been disclosed but is expected to be worth more than £50m.
At the same time Development Securities has resigned Wates to build its second speculative office job in Hammersmith.
The deal worth £41m for 12 Hammersmith Grove follows Wates' completion of the first phase 110,000 sq ft office block at the site in July last year.
The 11-storey building job is the second and final phase of the developer's office-led regeneration development in West London.
Central Square, Leeds
Work on the Wellington Street project will start in June, with building time anticipated to be around 100 weeks.
The project, designed by Leeds practice DLA, will rise to 11 floors and 8 floors with the two block linked by large sloped curtain wall creating a large winter garden and atrium.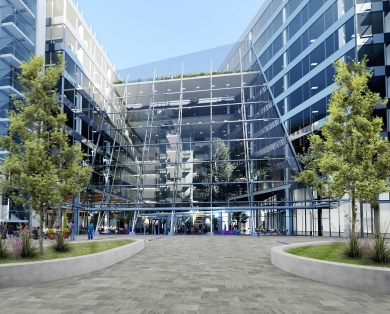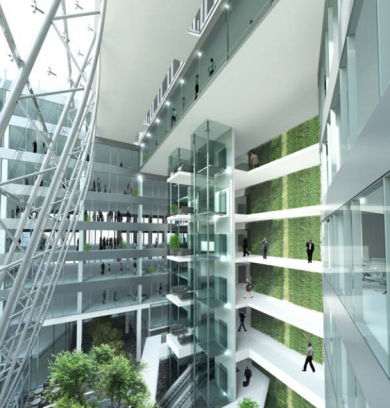 At ninth floor level there will be a Sky Garden will providing commanding views of the city.
The former Royal Mail site scheme in Leeds city centre was set to be developed as two residential towers, one 54 storeys high.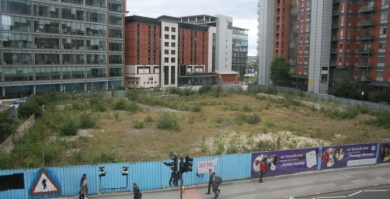 Carillion started foundation works but the developer of the Lumiere project went into liquidation in 2010.
The former developer's liquidators Deloitte first floated the office complex concept which was sold to Roydhouse Properties last August.
12 Hammersmith Grove
Work on the new 218,500 sq ft building is set to begin immediately and will include speculative Grade A office provision, retail and public realm works next to Hammersmith tube station.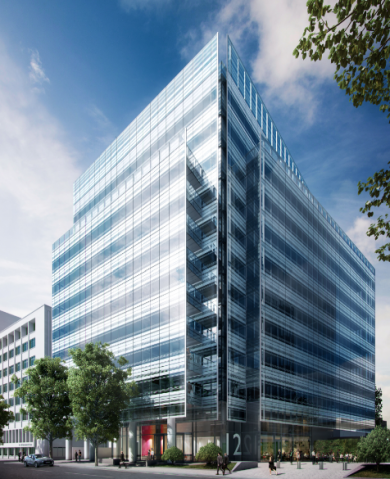 The Enquirer tipped Wates to take the 12 Hammersmith Grove contract last month.
Designed by Flanagan Lawrence, the 11-storey office project has been funded by Scottish Widows Investment property Partnership Trust and is being delivered on the site of a former car park.
The project is scheduled to reach completion for spring 2016 and it expected to achieve a BREEAM Excellent rating, with features including green sedum roofing to encourage biodiversity.
Richard Shroll, business unit director, Wates Construction London & Kent, said: "Our appointment to deliver 12 Hammersmith Grove is testament to the success of the first phase of the development, which Wates completed on time and on budget last year."