Contractor Brookfield Multiplex is tipped to win the £180m building job, which will see the existing 24-storey Marble Arch Tower demolished.
This will make way for two distinct new buildings of 17 storeys and 7 storeys in a 400,000 sq ft mixed-use scheme.
Almacantar also received planning permission for a separate mixed housing and shopping scheme at 466-490 Edgware Road.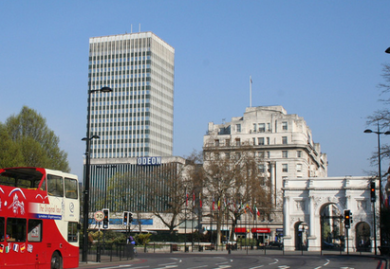 The deverloper bought the Marble Arch Tower in the summer of 2011. Once the existing 1960s, 82m high building is demolished, building work can start in the New Year.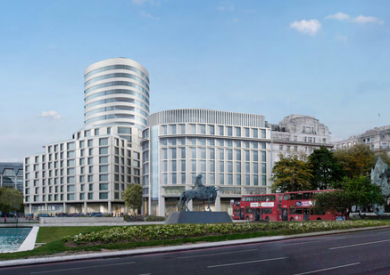 The new lower rise plan will deliver 52 luxury flats, 123,000 sq ft of offices, an Odeon cinema and shops.