The project is the brainchild of Harry Handelsman, founder of the Manhattan Loft Corporation, who claims it will start a revolution in high-rise living.
Work on the 42-storey Manhattan Loft Gardens project will now start in October.
Once built it will be the tallest building in the area and will contain 248 apartments, a hotel, restaurants and a spa.
The 150-room hotel will be built across a lower pedestal structure with a 34-storey residential tower above, rising to 148m.
Architect SOM, which designed the Burj Dubai, drew up the striking building plan, which features three roof gardens that slice into the main superstructure.
The double-cantilever design means it will, unusually for a residential building, be a steel-frame structure.
The Manhattan Loft Gardens will be built next to Stratford Station on land owned by London and Continental Railways, which is jointly developing the project with the Manhattan Loft Company.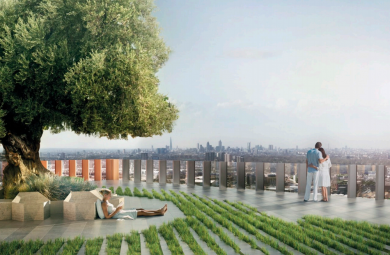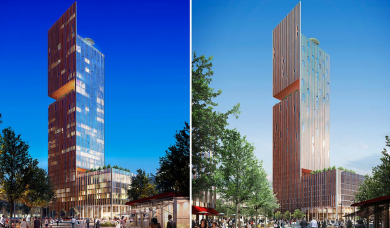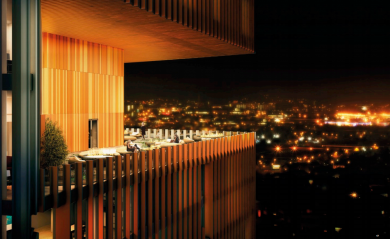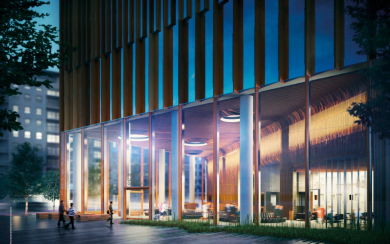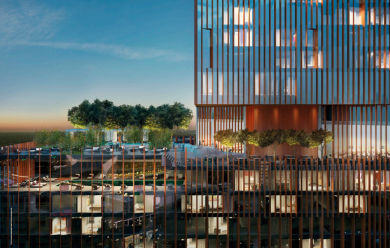 Manhattan Loft Corporation
Harry Handelsman, CEO of the Manhattan Loft Corporation, has taken his property development company from niche player to well-know residential property brand.
Established in 1992, Handelsman has earned a reputation for challenging conventions and preconceptions and focusing on the needs of individuals rather than "the market".
Most recently, he partnered with André Balazs of Chateau Marmont fame, to create what has become one of London's most celebrated restaurant, Chiltern Street Firehouse.
The bespoke luxury restaurant and hotel located in a Grade II listed Victorian fire station, has cemented his credentials as a pioneer in property development, identifying and executing buildings that become internationally recognisable.