Owner Delancey is planning a 200,000 sq ft extension to the existing complex, which boasts 485,000 sq ft of retail space and 57,000 sq ft of offices.
Debenhams was recently announced as the anchor of the redevelopment, occupying nearly 100,000 sq ft of newly-developed space across three floors.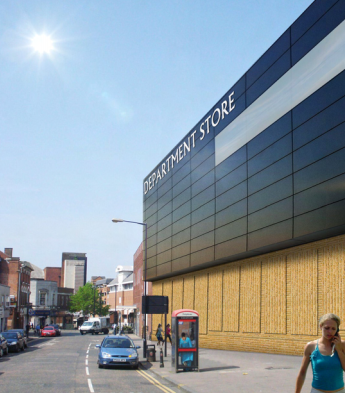 Works will include demolition of south western corner of Mander Centre fronting Bell Street to make way for the new building.
Further works will also be carried out to reconfigure the internal circulation of the centre, including new escalators, new and relocated lifts to the car park and upgraded finishes.
The project has been drawn up by London-based Colman Architects.
Existing retailers in the centre will continue to trade as normal during the proposed development.
Steve Burgin, head of retail asset management at Delancey, said: "We are delighted the redevelopment plans for the Mander Centre have been approved and that a number of retailers have shown their commitment to the scheme, with new lettings, leases and movement into larger stores in better locations."