Communities minister Eric Pickles has just approved a compulsory purchase order made by the London Borough of Haringey, which will enable the Northumberland Development Project to continue to proceed.
More than 95% of the 3 hectare site has been acquired by agreement and work has already begun on the first phase of the redevelopment plan.
The order was requested to allow the final phases to proceed and follows a public inquiry.
The redevelopment proposals have had far reaching support from local MPs, the London Mayor's champion for Tottenham and the chairman of the Independent Tottenham Taskforce.
Spurs said the announcement "was a very significant step" and now hope to be able to open the new stadium, which will be built next to White Hart Lane, in 2017.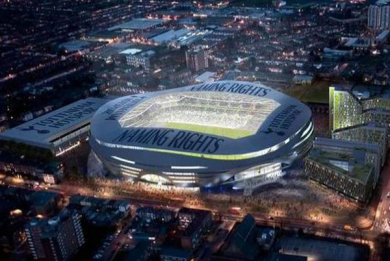 The club would not given precise details yet of the stadium development timeline, but is understood to be hoping to start the £400m tender race by the end of this year.
Phase one of the development project was completed earlier this year with McLaren Construction delivering a new 130,000 sq ft Sainsbury's supermarket next to the proposed stadium site.
Stadium phasing and delivery plan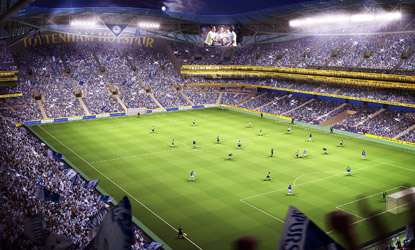 Spectators will be closer to the pitch than at any other new UK stadium.  A new "home end" single tier is designed to generate a wall of sound.
The new stadium location and designs ensure that Spurs can continue to play at White Hart Lane even during construction.
PHASE 1
New stadium build commences to the North of the existing stadium. The existing stadium remains in use at full capacity.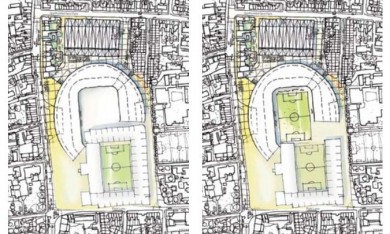 PHASE 2
Out of season, the North Stand of the existing stadium is demolished and the new pitch is laid.
PHASE 3
The partially completed new stadium is in use for one season with a capacity in excess of the current ground. The remainder of the existing stadium is demolished.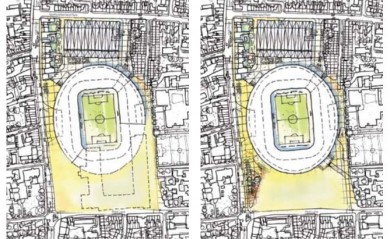 PHASE 4
Out of season the remainder of the new stadium is completed, ready for the start of the following season. The public square and remaining public space is created and the rest of the development begins construction.