The five to seven-storey teaching block features a striking 18m wide and 80m long atrium that will link the new teaching block to existing campus buildings.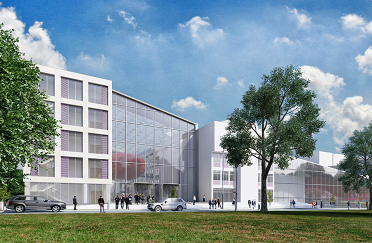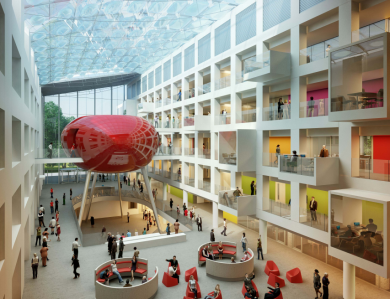 Beneath the atrium there will be a suspended 'pod' with a viewing platform above and a series of underground lecture theatres, one of them arranged in an oval 'Harvard' style.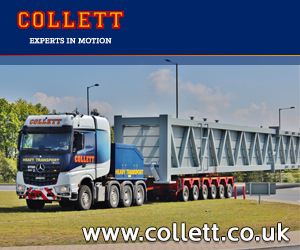 The new structure is the first phase of a bigger campus expansion scheme that will see a new sports and sports science complex and a landscaped plaza.
Ian Pratt, Associate at Scott Brownrigg, said, "Our design for the new teaching building and the wider campus redevelopment will transform the student experience, creating vibrant social spaces that encourage interdisciplinary learning, collaboration and enterprise."
Justin Elliott, associate director of Interserve, added: "We employ a number of graduates from the university's built environment degree courses – about 12 at the last count – and so we recognise how important it will be for the university and local community.
"Being part of that community, we wanted to be the company constructing it."