The housing developer will take forward the development of two sites known as the Boiler House and Material Store at the site of the former record factory.
The first phase of the multi-phased regeneration scheme – the 132-home Gatefold Building being brought forward by a partnership between Invesco and Willmott Dixon – is already under construction.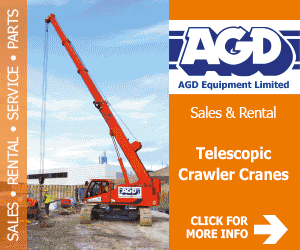 The 17-acre scheme, one of the largest regeneration projects in west London, will create a new community hub with more than 630 homes and 750,000 sq ft of commercial and leisure space, including a 7-screeen multiplex cinema, museum, restaurant complex, shops and bars.
Alongside this, the redeveloped 100,000 sq ft Record Store building will become the home of the Central Research Laboratory.
HUB plans to re-submit detailed plans for both sites in the coming months.
Retaining the incumbent award winning architects Studio Egret West and Duggan Morris, HUB will tune the residential product in line with their focus on simple, high quality design and intelligent use of space.
The purchase will be the third by HUB, which was incubated by the founders of Squarestone in late 2012 as a developer of much needed mid-market housing in London.
It will join a development pipeline of over 500 new homes in developments in Acton and the Royal Docks.
Steve Sanham, development director at HUB Residential said: "Cathedral's redevelopment of the Old Vinyl Factory is exactly the kind of scheme that we are proud to be part of – regenerating a classic part of London's history, with a development that will give a huge amount back to the local community and London as a whole."