It has opted to procure the massive motorway job using early contractor involvement and expects to shortlist five firms to bid the job.
The four-year construction programme will start in Spring 2018.
The 14-mile motorway between Junctions 23 and 29 will include a new crossing of the River Usk and represents the largest capital investment programme in Wales since devolution.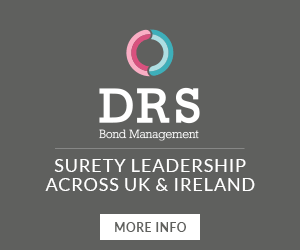 Last week Welsh Transport Minister Edwina Hart rubber-stamped the "black route" option for the stretch between Magor and Castleton, which is expected to cost in total around £1bn.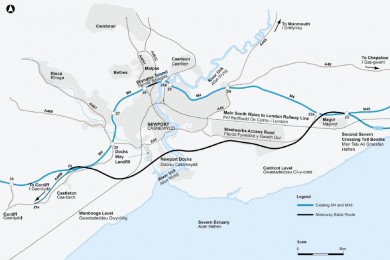 The existing M4 motorway will be re-classified as a trunk road, once the new corridor is built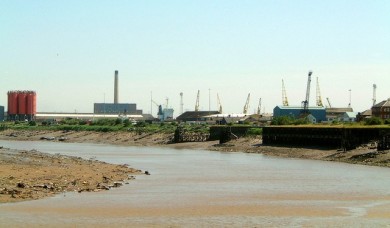 Site for River Usk motorway crossing
Originally proposed in 1991, the scheme was dropped by the Welsh Assembly in 2009 because of soaring costs.
Plans were resurrected in 2011 when the idea of a toll-motorway was floated but the Treasury indicated it would support a public funding approach last year.
The project is expected to completed by 2022 and is the most expensive of several route options considered.
Interested firms must visit the eTenderWales procurement portal and search for PQQ/ITT code PQQ_3157 Project_26608 for relevant documents.