Vinci won the first phase of work on the site back in 2012 but the job stalled over funding issues.
Derbyshire County Council has stepped in to kick-start the scheme and main work can now go-ahead to transform the Grade 1 listed building and adjoining Grade 2 listed Natural Baths and Pump Room. The revamped site will include:
A 79-bedroom, 5-star spa hotel incorporating the neighbouring natural baths
A brand new visitor interpretation centre
A state-of-the-art thermal, natural mineral water spa
Seven specialist shops
The project is being funded by High Peak Borough Council, Derbyshire County Council, the Heritage Lottery Fund (HLF) and English Heritage and its developer Buxton Crescent Hotel and Thermal Spa Co Ltd.
Councillor Caitlin Bisknell, Leader of the Borough Council, said: "This is the news we've all been waiting for and moves this huge project to restore these locally and nationally important heritage buildings at the heart of Buxton onto the next exciting stage.
"The proposals will deliver facilities befitting Buxton's aspirations as England's leading spa town."
Developer Trevor Osborne said: "Vinci has the experience to deliver such a high-profile project having successfully completed the first phase of development including constructing a basement between the Crescent and the culverted River Wye and a package of essential conservation and enabling works.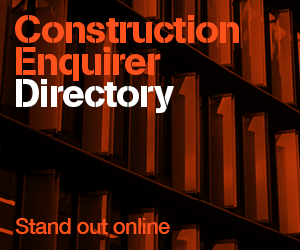 "We're delighted to have them on board and are all eagerly anticipating construction work beginning in earnest.
"We're now working on the programme of work with the Pump Room being given priority. More details of the plans and proposals will be available in September and I look forward to sharing them with local people."
The finalisation of contractual prices and programmes will now enable the partners to present a detailed request to the HLF trustees meeting in September.