The scaffold fell onto the pavement and road in High Street, Stretham, on 18 April 2013 three days after it was erected in front of a house by Buckden firm Crusaders Scaffolding Ltd and director Gary Driver.
An HSE investigation found the two-storey structure, which was around 11 metres long and 4.5 metres high, had not been secured to the property in any way.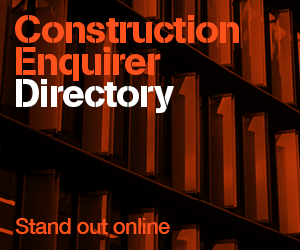 Cambridge Magistrates' Court heard that a large covering of plastic sheeting had been attached to the outside of the scaffold to protect passers-by as the work being carried out on the house involved shot blasting and steam jetting.
But this ultimately acted as a sail that caused it to blow over in the wind.
Crusaders Scaffolding Ltd, registered to High Street, Saffron Walden, Essex, but operating from Great North Road, Buckden, was fined a total of £7,500 and ordered to pay £526 in costs after pleading guilty to two safety breaches.
Gary John Driver, 51, of Buckden, St Neots, was fined £5,000 with £500 costs after also pleading guilty to a safety offence. Speaking after the hearing, HSE inspector John Berezansky said: "It was extremely fortunate that no-one was working on the scaffold at the time and that no-one or nothing was hit when it fell.
"This is a busy High Street used by children to get to and from the local school. Had the scaffold fell during the morning or afternoon school run it could have been a different story.
"The scaffold fell well below the required standard. In essence, Crusaders Scaffolding created an unsecured sail that fell over in the wind.
"Gary Driver was directly involved in the commissioning and construction of the scaffold. The risks associated with scaffolding are well known in the industry and to have not secured the structure was a basic error."