The latest Markit/CIPS UK Construction PMI survey for July showed new job vacancies opening up at the fastest rate for 17 years.
The index dipped slightly to 62.4 from 62.6 in June bu the headline figure has now posted above the 50.0 no-change threshold for 15 months running.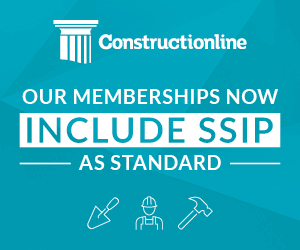 July data also signalled the steepest rise in residential building activity since November 2003 while rates charged by subcontractors increased at a near-record pace.
David Noble, Group Chief Executive Officer at the Chartered Institute of Purchasing & Supply, said: "The house building sector is racing ahead this quarter with the fastest growth in construction of homes for over a decade.
"The industry as a whole continued its impressive growth, dipping slightly from last month's high.
"The boom in house building also encouraged the fastest acceleration in employment the index has ever seen over its 17 year history.
"The commercial and civil engineering sectors also pulled their weight with continued growth, to deliver one of the fastest overall increases in output since 2007.
"One concern however, is the strain on supply chains that could become a roadblock to sustained growth in the future.
"Construction firms reported the sharpest deterioration in the quality of subcontracted work since 1999, which combined with lengthening supplier delivery times could conspire to put the brakes on the sector's growth.
"But there's evidence that firms are starting to look beyond in-demand subcontractors and instead further boost their own staffing levels, which goes someway to explaining t he record rise in employment levels.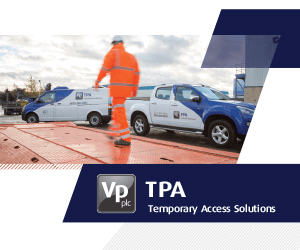 "In the short term at least, the outlook for the coming quarter is strong with the level of new orders continuing to rise and confidence for the year ahead growing steadily since June. "
Tim Moore , Senior Economist at Markit and author of the Markit/CIPS Construction PMI, said :"July's figures suggest the UK construction sector is enjoying its strongest cyclical upswing since the global financial crisis, while a new record rise in employment highlights that construction firms are increasingly confident about the sustainability of the upturn.
"All three core categories of construction activity saw historically steep improvements in output levels through July, unsurprisingly led by a resurgent house building sector.
"Overall the survey adds to the view that construction companies have performed impressively so far this summer, which raises the likelihood that the sands of time could wash away the construction weakness seen in the preliminary second quarter GDP release.
"Looking ahead, a pressing concern for construction companies is the availability of materials and suitably skilled labour to support the recent growth streak.
"Cuts to supplier capacity have ushered in the worst period of input delivery delays since the survey began in 1997, while this summer has also been notable for construction firms reporting near – record increases in rates commanded for subcontracted work."
For the latest opportunities and to advertise your vacancies click here