NG Bailey said a strong performance at its facilities services, IT and Rail business helped to deliver an underlying operating profit of £2.1m, compared with an underlying operating loss of £2m the year before.
The company also confirmed to the Enquirer that chief innovation officer and family member Martin Bailey has left the business after 34 years.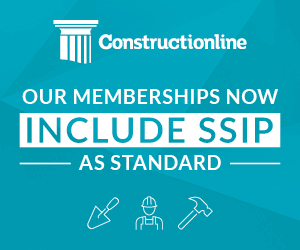 The firm's strategy to enforce a rigorous selectivity process on bidding to avoid 'buying' high risk, low margin work saw group sales fall 10% to £380m in the year to February 2014.
David Hurcomb, NG Bailey's chief executive, said: "Our facilities services, IT services and rail divisions performed particularly well, which helped balance the overall result as our other divisions, operating in the more traditional building construction sectors, were hit harder by the financial downturn.
"Our balance sheet remains strong, net assets are up against the previous year, to £84m – almost all of which is in cash – and we have no borrowings."
He said the firm had seen an improvement in the opportunities for its building M&E business, but it would be 18 months before the benefits were released in improved profits at the division.
NG Bailey's order book was up by over a third at £600m helped by its expanding customer base from its diversification strategy. Martin Bailey said: "I have had an amazing 34 years and many proud moments in my career that will stay with me forever. I would like to thank all of my colleagues, present and past, for their commitment to NG Bailey and the support and friendship they have given to both me and my family.
"I wish them all the very best for the future and am looking forward to focusing on some new challenges."
NG Bailey is family-owned with two members on the Group Board as non-executive directors and one as part of the senior executive team.