Ryan Smith, 31, damaged a vertebrae and was forced to wear a brace for several months as a result of the incident at a renovation project in Bournemouth on 16 July 2013.
Co-worker Paul Martret, 42, suffered a fractured elbow as a result of the blow.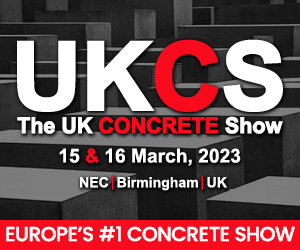 East Dorset Magistrates' Court heard that both could have been killed by the falling object, which was knocked into a stairwell during work from a temporary platform.
Harbourview Developments Ltd appeared in court as the principal contractor for the refurbishment and conversion of two properties on Christchurch Road.
The work involved removing a stairwell and converting it into a lift shaft. A temporary platform was created using a series of scaffold planks resting on a scaffold tube structure, which was then put in place over the opening to the stairwell.
An HSE investigation established that work had started to fit a series of vertical and horizontal steel sections around the stairwell to facilitate the construction of additional floors and walls.
The installation of the steel sections involved chipping concrete around the edges underneath the temporary platform, which created a series of gaps up to 16cm wide along the edges.
On 16 July 2013, a subcontractor placed a 1.4 metre, 5kg piece of steel on a structural beam running parallel to the temporary work platform in order to step over it.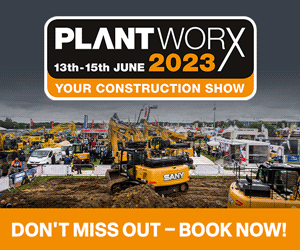 But he knocked the steel as he raised his leg, sending it plunging into a gap in the stairwell and towards the workers nine floors below.  
They were unable to move away in time and it struck them on their back and elbow respectively.
Magistrates heard the incident could have been avoided had Harbourview Developments Ltd better managed the temporary works to ensure there was no risk from falling materials.
The company, of ArenaBusinessPark, Poole, which is now in liquidation was fined a token amount of £1 after pleading guilty to safety breaches.
Speaking after sentencing HSE inspector Ian Whittles, said: "Mr Smith and Mr Martret sustained painful injuries, but could both have been killed by the falling metal, which struck them from height, at speed and without warning.
"Harbourview Developments failed to ensure that the refurbishment activity was carried out without presenting a danger. The incident was clearly preventable by using a combination of boarding and debris netting to create a safer working platform where materials or objects couldn't fall through.
"Working at height remains one of the biggest causes of fatalities and major injuries. It is a high risk activity that requires careful planning and execution at all times."