Carillion launched its third bid to form a merged business yesterday afternoon.
The improved deal would give Balfour Beatty a 58.268% share of any merged business – up from the original offer of 56.5%. Balfour shareholders would also receive a cash dividend of £59m as the firm was valued at £2,086m.
But the Balfour Board unanimously rejected the deal in a Stock Exchange announcement this morning and said they would not be seeking an extension to Thursday's takeover deadline.
Balfour said its two key concerns with the revised proposal were:
1.   The considerable risks associated with the proposed business plan, including the strategy to significantly reduce the scale of the UK Construction business when it is poised to benefit from a recovery in the market; and
2.   The continued intention to terminate the sale of Parsons Brinckerhoff at a point when it is reaching a successful conclusion.
Balfour added: "Accordingly, the Board has unanimously concluded that the proposal is not in the best interests of its shareholders and has decided to reject the proposal.
"Therefore the Board will not be seeking an extension to the PUSU ("Put Up or Shut Up") deadline of 5pm on 21 August 2014.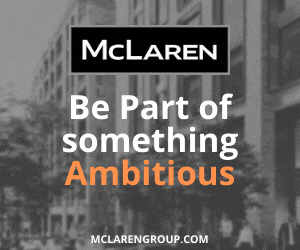 "The Board also notes that the revised proposal represents only a small value change in the terms compared to the proposal from Carillion rejected on 11 August 2014."
Balfour said it will continue to be focused on delivering its standalone strategy, of which the key priorities are:
·    Concluding the Parsons Brinckerhoff sales process at an attractive value, and consequently returning up to £200 million of capital to Balfour Beatty shareholders;
·    Recruiting an outstanding Group CEO;
·    The restoration of value from the UK construction business including progressively returning it to peer group margins;
·     Realising further indirect overhead savings and shared service efficiencies across the Group, where all of the benefits will accrue to its shareholders; and
·    Publishing the updated valuation of the PPP portfolio which takes into account current market conditions.