The sentence will run concurrently with the unrelated life imprisonment imposed on Mark Anthony Hayes at the Old Bailey in July for the murder of his brother in a family feud.
The latest conviction is the third that Hayes, 53, trading as WSS Scaffolding, has received for offences arising from the fatality of scaffolder Grant Dunmall at Linden Gardens in Notting Hill on 2 July 2012.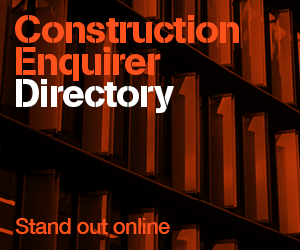 Hayes was fined at two separate appearances at Westminster Magistrates' Court in January and March last year for offences relating to the non-disclosure of essential documents to support a Health and Safety Executive (HSE) investigation.
When it was eventually supplied, the missing paperwork enabled HSE to conclude its enquiries, and highlighted that Hayes could and should have done more to prevent the fall.
Southwark Crown Court was told that Hayes from Eltham, south east London, was responsible for a tower scaffold outside a domestic property.
His employee, scaffolder Grant Dunmall, 25, from Hither Green, was working on the structure when he fell, sustaining fatal injuries.
After a three-day trial,  Hayes was found guilty of a breach of the Work at Height Regulations 2005 for failing to properly plan, supervise and carry out the work at height in a safe manner at the Notting Hill site.
HSE established that edge protection was missing from the scaffold, and that Dunmall wasn't provided with any other means such as a fall arrest harness, to prevent or mitigate a fall.
Hayes was found guilty after defending the case and sent to prison for 15 months for breaching the Work at Height Regulations 2005. Last year, combined fines of £12,000 and costs of £5,601 were imposed on Hayes after he admitted safety and liability insurance breaches.
Speaking after the sentencing, HSE Inspector Jack Wilby commented: "The family and friends of Grant Dunmall have suffered enough heartache through the loss of their loved one without the additional stress of the convoluted legal process we have had to go through to secure justice.
"Our investigation into his tragic death was delayed for several months because of Mark Hayes' total lack of co-operation in supporting our work.
"That had a knock-on impact in delaying the Coroner's inquest, and we had no option but to prosecute before he eventually provided the documentation we needed.
"His wilful obstruction only served to accentuate the fact that his systems and procedures for safely managing work at height were sorely lacking, and fell short of the standards expected from a competent scaffolder."
Grant's family added: "The loss of Grant was a devastating shock to us and also his friends.
"There are rules and regulations in place for very good reasons and the most important of those is to save unnecessary loss of life.
"If all employers and companies abide by these rules then more families could be spared the pain and heartache that we have had to experience.
"HSE pursued this investigation despite the lack of co-operation by Mark Hayes and we are pleased justice has been done."