The contractor's parent arm Brookfield has just announced a pre-let deal with on-line retailer Amazon.
As result it will fire up construction as early as this month on the 600,000 sq ft scheme, allowing Amazon to take space in 2017.
The Principal Place project is expected to cost around £160m to build and will consist of a massive 15 storey office block with a full height internal atrium.
The striking building, designed by Foster & Partners will be topped with a roof garden, swimming pool, tennis and basketball courts on the roof.
Principal Place, which links Bishopsgate and Shoreditch, will also include a new public piazza and 20,000 sq ft of retail space.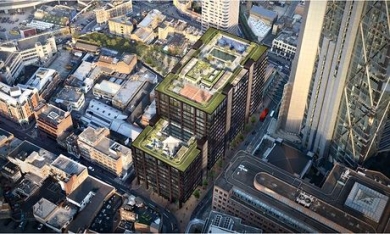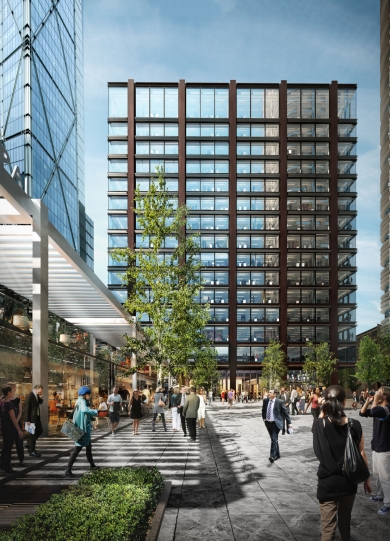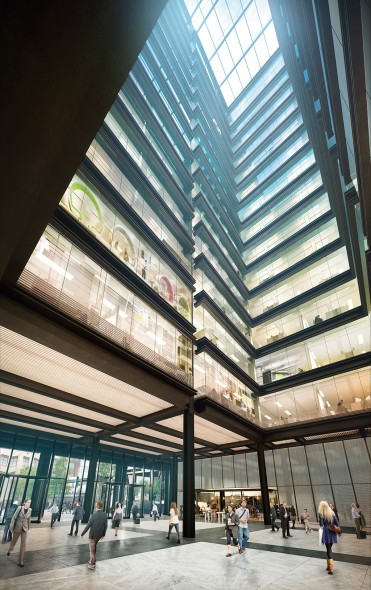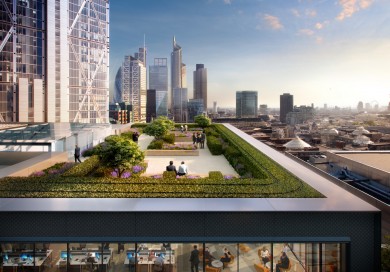 Amazon will take around two-thirds of the space and said the new building will provide it with "total capacity" for more than 5,000 London employees.