Clarke CBE, who has a non-exec role, said the vast tidal energy development was an extremely exciting project whose time has come.
He added: "It will set the standard for a new kind of energy infrastructure and has truly global implications.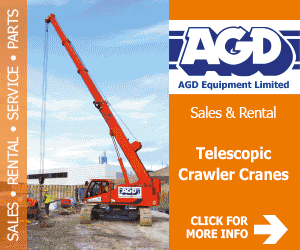 "It is the right project at the right time for me and I am relishing the prospect of getting back into major project delivery and building a best-in-class team."
Clarke has worked across all sectors of construction and headed up Skanska's UK business for several years before becoming chief executive of Atkins for 8 years.
Having more than doubled its head office workforce in the past year, Tidal Lagoon Power moved into a new head office in Gloucester Docks this month.
The team of 40 full-time staff are also being joined by up to 95 staff from Atkins and Costain, who are also backing the ambitious project.
Video courtesy of preconstruct.com
It is hoped construction in Swansea Bay will start in the spring of next year on what will be the world's first tidal lagoon power plant.