The baby boy was asleep in his pram while his mother used a cash machine outside a supermarket in Stirling when the incident occurred on 24 October 2011.
Stirling Sheriff Court heard that Kier was refurbishing the supermarket and had assembled barriers to separate the public from work areas.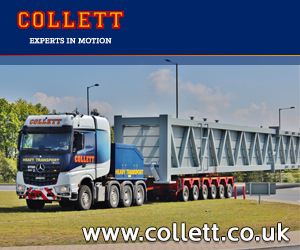 Branding banners saying the supermarket was still open for business were attached to the barriers.
The baby's mother parked the pram near to the barriers with her 13-year-old daughter, standing next to it.
As she walked to the cash machine she heard her daughter scream.
She turned and saw a barrier with banner attached had fallen on top of the pram hood, which had collapsed on the baby. They tried to lift the barrier off the pram and a passer-by came to their assistance.
The baby was taken to hospital with bruising to his forehead. He was discharged that day and suffered no more effects from the incident.
An HSE investigation found that contrary to manufacturer's instructions, the barriers had not been filled with water to ensure stability and the barriers next to the cash machines had not been locked together.
Inspectors also discovered that the previous month, high winds had caused the barriers to fall over and the site manger had ordered the removal of the banners.
Concrete blocks were then placed at the base of the barriers but they were not filled with water.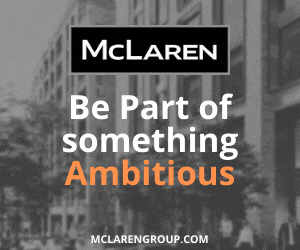 Kier Construction Ltd of Sandy, Bedfordshire, was fined £4,000 after pleading guilty to a safety breach.
Following the case, HSE Principal Inspector Isabelle Martin, said: "This incident could easily have been prevented.
"If assembled correctly the barriers could withstand winds of up to 58mph. On the day of the incident windspeed was about 30mph and should not have been an issue.
"Instead, because Kier Construction Limited failed to properly construct the barriers, a young baby was hurt.
"Luckily, his injuries were minor but they could have been worse. This incident should serve as a reminder to construction companies about their duty to protect members of the public who may be affected by their work."