Developer St Modwen appointed the firm to deliver its £70m Longbridge town centre project, including the 150,000 sq ft M&S, earlier this year.
Earmarked to open in time for Christmas 2015, the two-storey building will be the biggest store in the Midlands.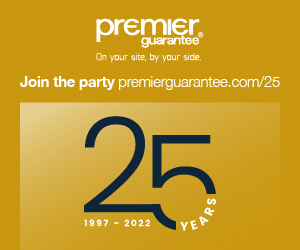 Julie Ridley, regional manager at Marks & Spencer, added: "This is a major investment and our long-term lease shows our commitment to the area and the Longbridge regeneration project."
As well as the M&S store, planning permission has been granted for a further 45,000 sq ft of retail, restaurant and café space and a new multi-storey car park.
The first phase of the town centre, which opened last year, features household retailers including Sainsbury's, Costa Coffee, Greggs, Premier Inn and Beefeater. After an intensive four-year remediation programme, St Modwen has, since 2007: completed a development of more than 150,000 sq ft of office and industrial space; delivered the 250,000 sq ft Bournville College and the £5m youth centre.
St Modwen opened the first phase of the town centre last year, comprising an 80,000 sq ft Sainsbury's, a 75 bedroom Premier Inn, 24 shops, restaurants, 35,000 sq ft of offices and the £2m Austin Park.