The Nuclear Decommissioning Authority is looking for a contractor to start work on the archive building in the summer of next year.
It will provide long-term storage for a huge volume of records and other archive material from civil nuclear sites dating back to the 1940's.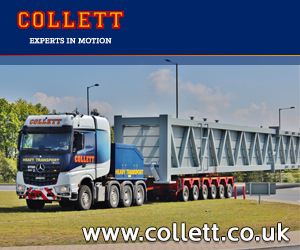 The complex will be built close to Wick Airport, near the Dounreay experimental power complex, and will eventually house an estimated 30m digital, paper and photographic records from civil nuclear sites.
There are a staggering 250t of documents charting the development of Britain's first fast-breeder nuclear reactor at Dounreay alone.
To set out details of the plans the NDA is planning a bidders day in Penrith, Cumbria on 1 December for shortlisted contractors.
Edinburgh architecture practice Reiach and Hall has worked up designs for the national nuclear archive to RIBA plan of works Stage 3.
PQQ Documentation can be requested from procurement.eoi@nda.gov.uk before the start of November.
Contact Mr C Jennings, procurement manager, NDA Properties, Herdus House, Westlakes Science and Technology Park Moor Row CA24 3HU.
T: 01925802056.