He forecast the house building plan would deliver 230,000 extra jobs and raise economic growth by 1.2%.
Labour commissioned Lyons to conduct a sweeping housing review to help form new policies to tackle the housing crisis. He said the time had come for local government to take a more active role in assembling land and in risk sharing partnerships with developers and landowners.
Lyons' biggest recommendation is for the formation of Olympic Park-style 'new homes corporations' with power to fast-track housing development and assemble land.
He believes these new bodies could build the foundations to deliver up to 500,000 homes over a five-year parliament.
His report calls for a large expansion of small house builders to end the dominance of a handful of major firms in supply.
Lyons points out that small builders built nearly two thirds of homes 30 years ago, but now account for less than a third.
He also identifies as a central problem the speed at which land with planning is being developed and calls for a fixed timetable for development.
He said: "We face the biggest housing crisis in a generation.
"My report sets out a comprehensive plan to tackle the key problems that underpin our failure to build enough homes.
"This will require strong leadership from central government alongside the delegation of powers and responsibility so that every community provides the homes they need.
"The recommendations will make more land available for new homes; unlock investment in infrastructure; and ensure that new homes are built when and where they are needed in attractive, thriving places.
"We will need the industry to do more, get smaller house builders back into business, tap potential in the construction industry, attract new enterprise and unlock potential for Housing Associations to do more.
"This will reverse the shrinking capacity in a key UK industry and create 230,000 new jobs whilst adding 1.2% to GDP."
Recommendations
Set up new homes corporations with powers to push through building on land, including a backstop power for compulsory purchase
Measures to drive competition in the house building industry, increase capacity, and expanding the number of small firms.
A Help to Build scheme to underwrite loans to small builders to get them building again and fast-track planning on small sites.
Financial incentives to local authorities so that they deliver a programme of new Garden Cities and Garden Suburbs to help unlock 500,000 homes.
Labour leader Ed Miliband endorsed the comprehensive plan and said the recommendations would be adopted as part of Labour's policy to make housing a bigger priority within the existing capital settlement for the next Parliament.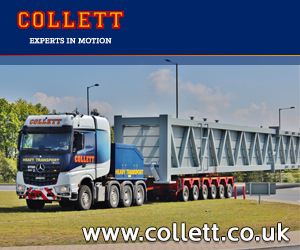 "We will get Britain building again by insisting local authorities have a plan to meet the need for housing in their area – and that the big developers play their part rather than hold land back.
"But we will also make sure that communities get the benefit from new home development by guaranteeing that where communities take the lead in bringing forward additional developments, a significant proportion of homes on those sites cannot be bought by anyone before first-time buyers from the area have been given the chance."