The firm has raised its ambitions after selling PFI investments to strengthen its balance sheet and delivering record pre-tax profits.
Chairman Bill Robertson said the construction, property and housing group was now aiming to deliver a 5% operating margin across the business within three years.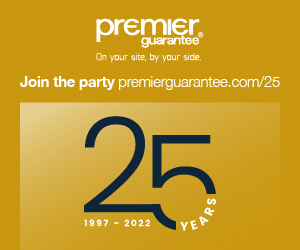 He also announced the Scottish Group, which also operates out of Oldham and Gateshead in the North of England, had shelved plans to float on the stock market.
Robertson reported the group has bounced back after a loss of £3.7m in 2013 with record profits of £34.6m for the year ending March 2014.
The turnaround was driven by realising profits from the sale of PFI assets and long-term investments.
Group sales rose 13% to £261m, with construction, which now accounts for nearly £200m of sales, up 21%.
Robertson said: "Releasing profits in the business through the sale of investments has allowed these profits to flow onto the balance sheet of the business which is now increased to £63.3m.
"This in itself addresses the difficulty in attracting banks and funders to the business on a competitive basis."
Robertson Construction recently opened building services and civil businesses. Now it is aiming for more self delivery on large projects to keep value within the firm and control costs.
Robertson said: "Going forward we are going to target more major projects across the UK, particularly in health and education using our own internal and external supply chain.
"The business has been strengthened through development of our in-house capabilities for civil engineering and building services."
The major projects division secured 'Preferred Contractor' status on the £100m distillery and visitor centre development for The Macallan. The project follows on from the £90m Emergency Care Centre in Aberdeen for NHS Grampian and has raised the firm's ambitions for bigger schemes
Looking forward he said: "We are delighted to report that our current construction order book sits at £402m, which is a 52% increase on the same period last year.
"Our objective now, is to select higher value projects to improve the profitability of the business."
Robertson added: "It had been our intention to float the business in the near future.  However, the timing of that will be determined by the achievement of long term sustainable higher profitability."