A 28-storey office with a facade curving to a wider lower basement is being proposed for 1 Bank Street at Heron Quays West.
The 146m high building has been designed by KPF, with a view to signing up two major tenants for the new building.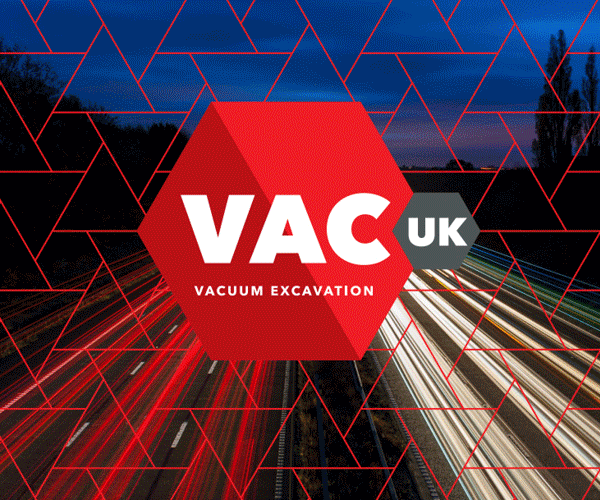 Outline plans were approved by Tower Hamlets back in April for the site. The detailed plan contains an atrium giving the office design a wider skirt on the lower floors and roof terrace.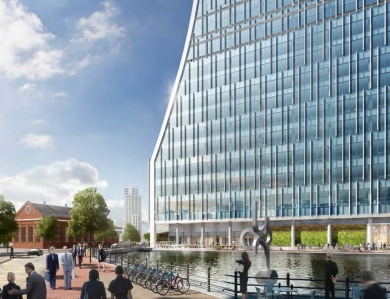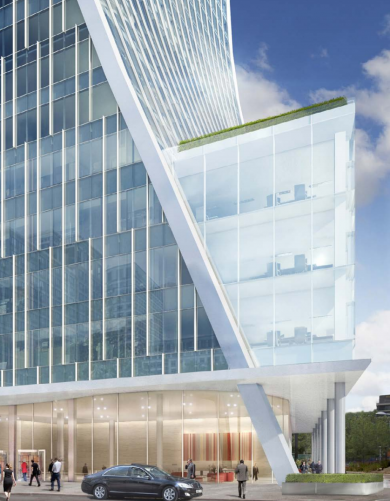 Adamson Associates, acting as executive Architect is leading a full consultant team, which includes Arup is structural engineer and Hilson Moran the mechanical engineer.
Canary Wharf Group is aiming to obtain a pre-let before construction starts and is reported to be in talks with French bank Societe Generale.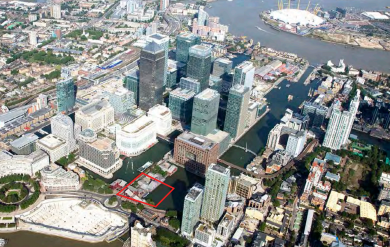 The Heron Quays West site was previously earmarked for a three building scheme, with the highest tower being 33 storeys.
This has been revised to two major buildings of a lower height.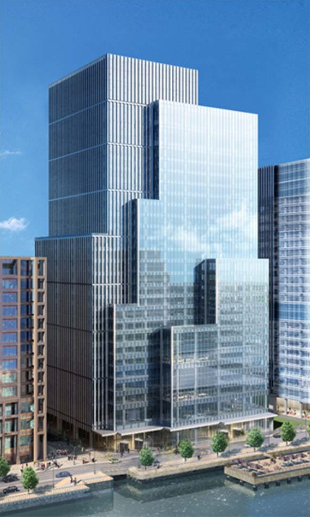 A similar height office block is planned for the adjacent 10 Bank Street, on Heron Quays West. Enabling works have begun after it received full approval.