T Clarke has been involved in a long-running row with Mmaxx Underfloor Heating over work carried-out on a Scottish school.
The dispute has already sparked nine adjudication hearings between the parties.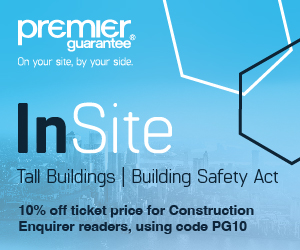 T Clarke had attempted to prevent Mmaxx launching further adjudications via a series of court challenges.
But the latest Court of Session ruling has come down against T Clarke.
Mmaxx director Neil McFarlane said: "This is a massive result for subcontractors because a win for T Clarke would have made a nonsense of the Construction Act."
The Act gives companies the right to refer contract disputes to adjudication without the need for costly court cases.
McFarlane said: "T Clarke have spent a lot of time and money pushing this but we got the right result in the end."