The innovative system, trade marked as Steel Bricks, sandwiches concrete between interconnected steel boxes creating walls with added strength.
Now the ground-breaking product is being backed by the Government with nearly £1m in funding from Innovate UK, the newly-named Technology Strategy Board.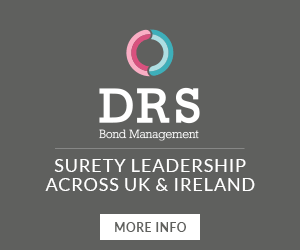 Use of factory-made steel bricks could pave the way for large sections of nuclear power stations to be built off-site.
This would speed up construction, improve build quality and reduce project risk, particularly on the more modularised Westinghouse AP1000 power station designs.
The basic design concept was developed by Glasgow-based Modular Walling Systems.
The firm  has worked with the Steel Construction Institute and Caunton to refine the design in advance of building the first major sections.
Caunton is now one of a handful of construction companies that have won R&D funding to develop nuclear technologies.
For UK businesses operating in the area of nuclear engineering and its associated technologies, the Government estimates that innovation could deliver direct benefits to the UK worth up to £14bn by 2050.
BAM Ritchies will also received nearly £430,000 to develop the world's first reliably detectable grouting system from the new grant pot.
At present while injecting grouting cement into the ground to form barriers against water and contamination movement, it can be very difficult to determine where the injected grout has reached.
Ritches' project should overcome these problems in ground engineering.
Costain has also won nearly £750,000 in funding to work up a new technology to heat-treat irradiated graphite rods, reducing the volume of high-level nuclear waste to be stored.
Innovate UK Chief Executive Iain Gray said: "These proposals, and the consortia behind them, will help our civil nuclear industry set new standards in safe and smart operation.
"It marks a significant step forward for civil nuclear operations which are smarter and safer than ever before, and it's a great commercial opportunity for UK plc and its businesses."