The vast project is understood to have attracted Bouygues, Ferrovial and FCC into the fray.
Also Balfour Beatty and Carillion have put aside their failed merger talks to jointly bid the project, while Irish contractor Roadbridge is also in the chase.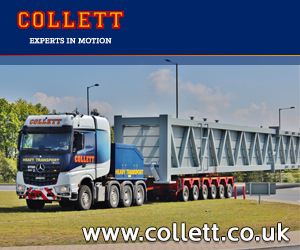 The 14-mile motorway between Junctions 23 and 29 will include a new crossing of the River Usk.
This has prompted local Welsh firms to partner major European contractors with track records in major structures that are able to shoulder the bridge risk.
Five consortia have made the shortlist for the early contractor involvement scheme after a Skanska/BAM joint venture dropped out.
Bidders
Bouygues/Alun Griffiths/Roadbridge
Balfour Beatty/Carillion
Costain/Vinci
FCC/Sir Robert McAlpine/Morgan Sindall
Ferrovial/Dawnus
Bids are due to be submitted within the next couple of weeks for what represents the largest capital investment programme in Wales since devolution.
But firms are privately concerned that full funding for the project could still be a major obstacle for the Welsh Government, which has been cleared to borrow £500m for the project by Whitehall but must make up the balance locally.
One source told the Enquirer: "The cost of bidding this job is really high and there is still a lot of concern about the Welsh Government's commitment to the project given demands for infrastructure improvements elsewhere in Wales."
"There have been noises that the increased borrowing could be used to fund road projects in the north of Wales.
"What's needed is a clear unequivocal statement about funding the M4 extension."
Friends of the Earth Cymru has called for a judicial review of the M4 plans after claiming the Government refused to reconsider the decision to build through the highly protected Gwent Levels wetlands.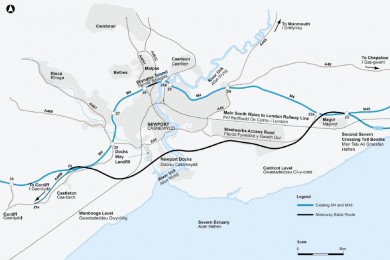 The existing M4 motorway will be re-classified as a trunk road, once the new corridor is built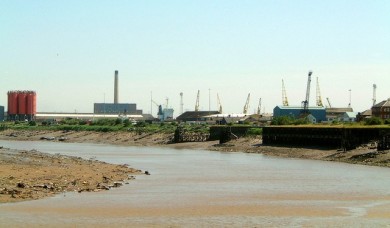 Site for River Usk motorway crossing
Originally proposed in 1991, the scheme was dropped by the Welsh Assembly in 2009 because of soaring costs.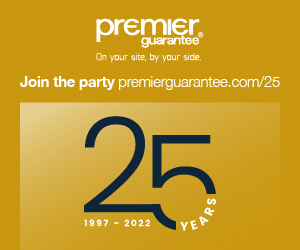 Plans were resurrected in 2011 when the idea of a toll-motorway was floated but the Treasury indicated it would support a public funding approach last year.
The project is expected to completed by 2022 and is the most expensive of several route options considered.