Around 20 fire fighters managed to save the building after rolls of asphalt are understood to have caught fire at the site in Stockhill Lane, Basford,
Fire crews from four engines managed to extinguish the fire on the roof of the five storey building within an hour of the alert being raised at 3.30pm.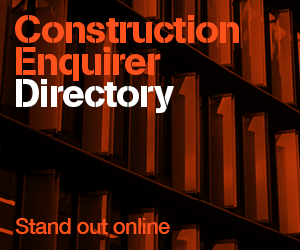 A spokesman from the further education college said: "We can confirm that a fire broke out in the top floors of the under-construction Basford Hall campus during Sunday afternoon.
"The emergency services were quickly to the scene and the fire was extinguished shortly after.
"We will be assessing the damage with our contractors over the next two days and work will resume on the site as soon as possible.
"Study will resume on the existing campus on Monday morning as usual."
The building forms parts of  a £27m education campus expansion due to open next year.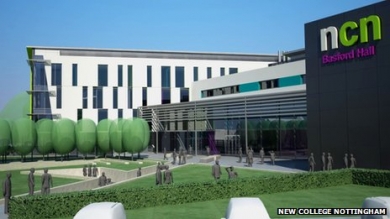 It is the second fire to hit the city's education sector in as many months. In September a fierce blaze razed Morgan Sindall's timber frame laboratory building for Nottingham University just month before completion.
An inquiry is on-going into the cause of the university building fire.