Atkins' performance in the UK was impacted by a number of outstanding contract variation negotiations at the business.
In contrast, the highways and transportation and design and engineering businesses continue to benefit from the UK Government's maintained focus on infrastructure investment.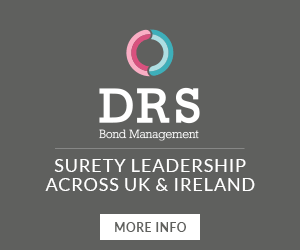 The consultant said an 18% fall in UK revenue and a 6% reduction in staff was primarily down to the sale of its highways services business in the prior year.
Earlier this week Atkins announced a reorganisation and rationalisation of its UK operations into four market facing business units.
Atkins UK chief executive officer David Tonkin is also stepping down and will be replaced by Nick Roberts, who is currently strategy and growth director for Atkins' North America.
Cost consultant arm Faithful+Gould delivered a good first half, with a continued stream of appointments coming through the Scape Asset Management, Surveying and Design Services public sector framework.
It also reported increased activity in the London and South East commercial property sector.
Atkins regional business trading
UK: Revenue £399m (-18%); profit £23m (-13%); margin 5.7%; staff 8,737 (-1.6%)
Europe: Revenue £29.8m (-20%); loss £300,000 (-120%); margin -1%; staff 677 (-7%)
North America: £171m (-17%): profit £10m (-21%); margin 6%; staff 2,786 (-7%)
Middle East: Revenue £96m (16%); profit £9m (112%); margin 9.3%; staff 2,428 (23%)
Asis Pacific: Revenue £53m (9%); profit £3.5m (3%); margin 6.6%; staff £53m (8.5%)
Across the group revenue fell 9% to £831m, although underlying operating margin rose to 6.4% from 5.3% last year as Atkins benefitted from an efficiency drive.
Uwe Krueger, chief executive officer, said: "These are good half year results, despite currency headwinds, which demonstrate continued progress with our strategy.
"Of particular note is the strong performance of our Middle East region and our Energy business, which has recently completed two acquisitions in North America.
"The improvement in the group's underlying operating margin reflects our continued focus on operational excellence, supported by the sale of a number of lower margin, non-core businesses as part of our portfolio optimisation.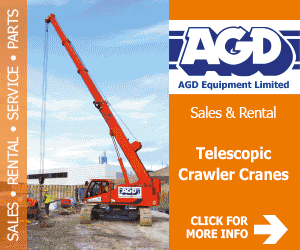 He added: "The group's financial position remains strong, with our continued focus on cash generation across the business generating net funds at the end of September of around £155m.
"We have entered the second half with good work in hand, providing us with confidence for our outlook for the full year, which remains unchanged."