Emergency repair teams were still on site Friday evening after the sudden surface failure caused damage to the tyres of at least 25 cars.
Surrey Roads Police said the work would not be a "quick fix" and that motorists should expect long delays today.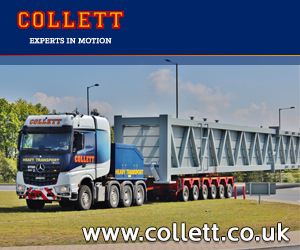 The Highways Agency said: "Motorists are being advised that three lanes on the anti-clockwise M25 between junction J10 (near Wisley) and 9 (near Leatherhead) will remain closed until this evening as we work to investigate the casue of and to repair a defect in the road surface.
"Safety is our top priority and we are doing all we can to reopen the lanes as quickly as possible and are currently in the process of repairing the defect.
"In the meantime we advise drivers to avoid this section of the anti-clockwise M25 and seek alternative routes."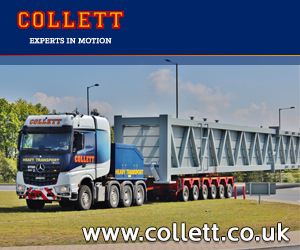 The Agency said maintenance was being done in the area the night before the failure.
One highways expert said: "It looks like concrete used during maintenance work failed to set properly before cars were allowed to drive over it."
The Connect Plus consortium of Balfour Beatty and Skanska is DBFO contractor on the M25.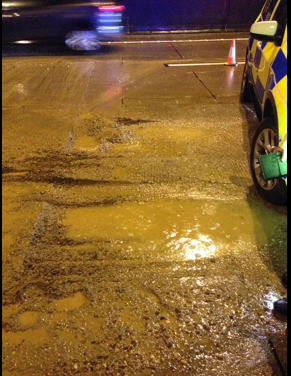 The damaged road: Pictures courtesy of Surrey Roads Police/Twitter @SurreyRoadCops