Balfour Beatty's supply chain partner Murphy will now start tunnelling to create a 3.66m wide, 700m long tunnel as part of a scheme to improve water quality in the Manchester Ship Canal.
The machine is built for operation in soft ground conditions containing water under pressure.
It has now been lifted down into one of three 33m deep shafts constructed as part of a project to prevent undiluted sewage entering the ship canal for United Utilities.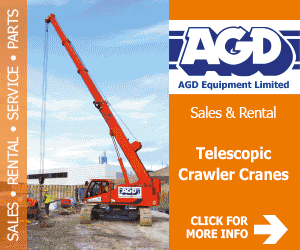 The shafts will all be connected by the tunnel, which will be wide enough to drive a high roof van through. The whole system will work together to store 17,800 cubic metres of dirty water during storm conditions.
Nicknamed Gloria, the 140 tonne machine was transported to the Manchester site from a depot in Stoke, following refurbishment after building a sewer in Hull.
The Trafford Park sewer scheme is one of six similar projects worth more than £90m being carried out by United Utilities along the Salford and Eccles corridor, with the aim of improving water quality in the Manchester Ship Canal. The major investment works out at around £900 per household in Salford.