Cavendish Masonry Limited was found guilty by a jury of corporate manslaughter following the death of one of their employees in February 2010.
Cavendish previously pleaded guilty to safety breaches and has now been ordered to pay £87,117.69 costs and a £150,000 fine.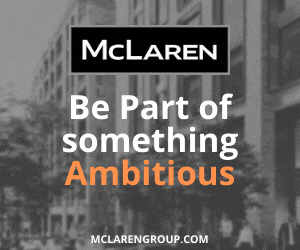 The court heard that on 9 February 2010, David Evans, a 23-year-old stonemason's mate employed by Cavendish Masonry Limited, was erecting a large wall at the Well Barn Estate in Moulsford, Wallingford.
A two tonne limestone block fell off a concrete lintel and crushed Evans.
He was taken to the John Radcliffe Hospital by air ambulance and was pronounced dead later the same day.
Cavendish was found guilty of a gross breach of its duty of care in its management and organisation of its activities at The Well Barn estate, by failing to take reasonable care in the planning and execution of those activities contrary to section 1 (1) of the Corporate Manslaughter and Corporate Homicide Act 2007.
Investigating officer Det Con David Edwards said: "This has been a long and complex investigation. I am very grateful for the patience and support of David's family, the hard work of both the Health and Safety Executive, the expert witnesses in this case and the prosecution team.
"I now hope that the Evans family can now start to rebuild their lives."
Speaking after the conviction, the family of David Evans said: "On Tuesday 9th February 2010, David, our son, our brother, was cruelly taken from us.
"Since that day, over four years ago, there has been a void in our lives. We miss his smile, his infectious laugh andhisprofoundly honest nature.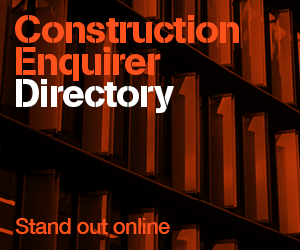 "Not a single day passes without us thinking of him and wondering what his life and our lives would have been like were he here today.
"While we know that this trial will not bring David back to us, we now know how and why he was taken from us, how and why hispromising life was cut so tragically short and how and why he will never be able to fulfil the potential thatsomany have attested to him having.
"We hope that this trial and the conclusions that are reached serve as an example to others in the industry.
"We hope that it is understood that the Health and Safety legislation is there to provide a safe working environment for all employees.
"We hope that it is understood that following such legislation and its guidelines provides a working environment where incidents such as the one that claimed the life of David are easily avoided.
"Most of all, we hope that these lessons are learned and communicated throughout the stonemason and construction industry.
"We do not want another family to go through the devastation and uncertainty that we have experienced over the last four years and th epain of loss which will always be with us.We do not want another family to lose someone as special as David John Evans."
Following the sentencing, HSE Inspector Peter Snelgrove, said: "David Evans' tragic death was completely avoidable had Cavendish Masonry Limited properly planned and managed the installation of the heavy limestone.
"The lift itself was relatively straightforward, and there is no blame on the part of the crane operator who put the stone in place.
"The stone toppled because its shape was such that it was potentially unstable when free standing, yet nothing was used to fix it in place. It needed to be sufficiently restrained before the lifting slings attaching it to the crane were removed.
"The drawings for the work were wholly insufficient, and the overall execution of the project fell significantly below the standard required and expected of a competent masonry company."