Work has started stripping out the building for the £23m refurbishment and new-build project.
Architect BDP designed the revamp, which will see a new entrance building, atrium and full M&E refit with new interior finishes.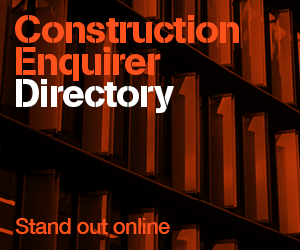 Existing facades will be altered and refurbished with substantial areas of new glazing by forming openings in the existing walls and the roof for windows and rooflights.
The shell and core build is expected to cost around £11m, with fit-out let as a separate job worth around £4m.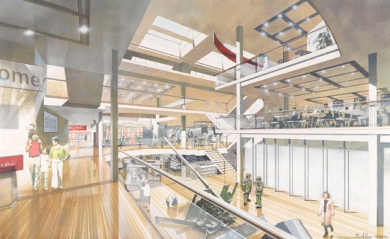 New atrium running through main building
The firm is due to start on site shortly, aiming for practical completion in February 2016 for the base build and July 2016 for the exhibition fit out.
It current west London site was opened in 1971 to house the national collections of the Land Forces of the Crown, and now receives in excess of 270,000 visitors a year.